Nationwide 56K Dial-up Access
56K Dial-up coverage in all 50 states including Hawaii and Alaska. We have tied over 11 different networks together to create the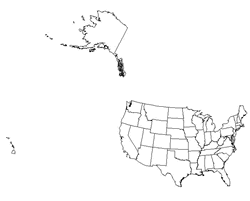 best coverage in both urban and rural areas. ABC Internet has dial up numbers in areas that AOL, NetZero, People PC and other large providers don't. Your account gives you access to 24/7 technical support based right here in the U.S. and we intend to keep it that way. If you are tired of all the outsourcing of labor going on in this country or have ever been frustrated by trying to overcome a technical problem with your ISP while having to deal with a language barrier too, then you know the value of switching your service to ABC Internet today. We have committed to giving you the highest possible customer service experience while minimizing risk by offering a promotional start up month for only $4.95. You owe it to yourself to try us first! Members enjoy FREE full system antivirus and antispyware software as well as email that is scanned to prevent SPAM and viruses from ruining your internet experience. Even if you decide later to switch ISPs we allow you to maintain your email account with us for only $12 per year. That's only $1 per month to keep your email address for life regardless of who your new ISP is. You never have to change addresses again!
High Speed Dial-Up
For only $5 more per month, Turbo Suite accelerator can boost your standard dial-up
connection allowing you to surf up to 10 times faster than without. It has a 5 way user selectable acceleration console with other great options like parental control features, active state antispyware to prevent an infected system from dialing toll numbers without the users knowledge, and pop-up blockers to prevent annoying ads from slowing your connection. Sign up today to get set up with an account and you can be surfing in less than 5 minutes setup time. You will be glad you did.
Benefits:
24/7 U.S. based technical support
FREE full system antivirus software
FREE full system antispyware protection
Webmail account which removes SPAM and viruses before it gets to your inbox
Support for Outlook or Outlook Express users
Dial-up numbers in rural as well as urban areas
Trial month for only $4.95
Monthly rates as low as $8.95 for prepaid annual plans
Turbo Suite 10X Accelerator for only $5 more per month